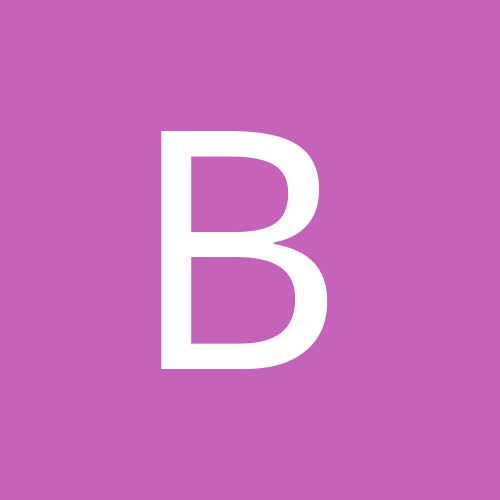 Content Count

64

Joined

Last visited

Days Won

6
Recent Profile Visitors
The recent visitors block is disabled and is not being shown to other users.
Deacon

reacted to a post in a topic:

Deacons '86

You certainly won't be sorry moving to the BBK, I've been running an AP BBK for the last four years on my track car and the performance is immense, As it happens I also run the motul fluid and have zero issues, and I really do lean on the brakes very heavily. Your only challenge now will be recalibrating your braking points with the new kit fitted, fun times ahead :-)

Over the weekend I got around to installing the front track kit. In theory it's a more straightforward install than the rear as you have less components to deal with, however the design of the lower control arm requires a small cut to the chassis to give it clearance. I tackled the LHS first, and in a way I'm lucky that I tackled this job now as I noticed that my camber bolt on the passenger side was very loose!!! Not sure how, and really surprised I didn't feel it on track. I tried to minimise the cutting required to the chassis, as I'm not a fan of removing OEM material/spot welds. Finally got the rear bumper back from painting too, and couldn't resist throwing it on to see how it looks with the rain light installed.

vanko25

reacted to a post in a topic:

GT86 Racecar build

I've found the overall quality to be superb, the billet uprights and front lower control arms really look great, I can't find fault with anything in the kits to be honest.

AJ124

reacted to a post in a topic:

GT86 Racecar build

Lauren

reacted to a post in a topic:

GT86 Racecar build

Lmc

reacted to a post in a topic:

GT86 Racecar build

dom2497

reacted to a post in a topic:

GT86 Racecar build

I hadn't really planned the next mod but a little man maths and my inherent weakness for billet parts was just too much to resist Initially I was thinking along the usual route of buying individual suspension parts control arms, toe rods etc but the Wisefab kits actually make more sense and they have the added benefit of beautiful billet uprights which have a built in 25mm drop on the knuckles all round. I always associated Wisefab with drifting parts but they also make track kits that maintain the original track widths front and rear, giving pretty much all the adjustment you could ever want. More important for me though was that fact the kits correct the suspension geometry for lowered cars, whilst also saving 14kg on the rear and 7kg up front which is pretty significant on a suspension system. Rear Kit Front kit I've only managed to fit the rear so far, unfortunately I couldn't source the rear kit in black. Its a relatively straight forward install, but did require a few tweaks to the AP racing 4 pot calliper bracket to make it work with the billet knuckles mounting points. Side by Side of the old OEM components and new Wisefab rear kit New Bits installed on the rear, you can really see just how high the hub is placed in the new knuckle Hopefully I'll get a decent run at the front over the next week or so, and then carry out a quick alignment before the next track day.

Great thread mate, long time lurker but I don't post much. However I've a lot of experience with both the Nankang AR1's and Toyo R888R's, both are great tyres, when the AR1's were first released the price difference made them a good choice, however they have recently crept closer to the R888R and for the money in my honest opinion the Toyo's are the better of the two. I've found the R888R to hold up better when lapping hard, where as the AR1's would tail off faster, don't know if that helps in anyway but just my 2 cents worth :-)

So it was time to address the noise issue ahead of any more trackdays. I wanted to go with something that would work in Mondello@106db, but also be able to work on stricter tracks too. The solution I went with is a large repackable rear silencer, with a V-band on the exit for installing a removable secondary barrel silencer So with the new exhaust fitted the rear bumper valance was looking a little odd with no center exit tailpipes, I toyed with a few ideas but in the end I decided it was probably just easiest to block up the hole and mount a rain light in it. While I was at it I decided to repair the damage caused by the heat of the old exhaust. I got as far as repairing the damage and mocking up the rain light but will have to send it off for painting before refitting to the car

Hi Dom Yes it's the IRP V3, it took a little getting used to on the first day. The base plate also slid forward mid session on my first outing as the mounting plate has slotted holes, and you really need to tighten the sucker down, and yet there was no mounting bolts supplied in the kit which I thought strange, luckily I had some suitable ones to hand. All in though I think it's good but I couldn't see myself putting it on a street car if I'm honest. Regarding temps, I'm not pushing the car particularly hard in that video and yet oil temps are high, you can see the flashing light on the AIM dash. I may have to look at more ducting as I would like to keep temps as low as possible as they have a significant impact on oil pressures.

It's been a little while since I updated this thread, but I have completed the last few modifications and got two trackdays under its belt The first trackday was just to get the engine broken in, while all went well I did however notice that oil temps were rising quite rapidly, and I typically don't like to see over 110 Deg C. Prior to the power hike and engine build oil temps were easily kept in check with the HKS oil cooler but after the first outing I reckoned more air needed to be directed to the cooler. Best option was to remove the lower bumper lights and replace with mesh, I opted to do both sides just to keep the symmetry Last little addition was an AIM smarty-cam to connect up to the dash, I've messed with GoPros for a while but always find it fiddly and more often than not I forget to turn it on or its battery runs out, whereas this logs constantly and the instant data overlays is very handy Some footage from the first try, I have some fiddling to do with the track map settings but otherwise it was very easy to use and setup. Best to disregard some of the lines in the video above, I'm still recalibrating with the increase in power and lack of track-time recently but it certainly has the makings of a fast car, also a new set of tyres are required After the first two track-days there are two items on the list to address I seem to have developed what can be heard in the video as an issue on 3rd to 2nd downshifts, which I reckon is synchro related, I'll have to look into it at some stage but I'll give it another day or two before pulling the gearbox again. Second and more pressing issue is noise, I'm currently too loud for track easily over 106db so it will be off shortly to get a new repack-able rear section, and a bolt on secondary silencer that I can attach trackside if need for some of the even more stringent tracks like Oulton etc.

I'm not entirely surprised by the results to be honest. The pressure drop across an oil cooler is 10-15psi temp dependant and it looks like that have just bypassed the oil cooler and gone into the mains using a very large oil filter. It's an interesting solution and something I might look at myself but I do wonder what impact it has on oil temperatures on track. It would be an interesting experiment, if it has a detrimental impact on oil temps that would suggest significant flow is required at the mains gallery and would concern me even more.

BOBEL

reacted to a post in a topic:

Dynapack Comparison_SC's versus Turbo

Did a few calculations based on the revised gear ratios with the PAR gear set. To see how it fits with the torque curve. Should see me stay in the meaty region in all but the 1-2 shift.

So the car made it onto the dyno yesterday for tuning 😀 Pretty pleased with the results, made just over 11psi, and the torque curve holds nicely from just beyond 4,500 rpm up to 6250 rpm which is mapped really nicely for a centrifugal charger IMHO. Peak power comes in around 6250 - 6750 rpm so means I won't have to chase the redline to get the best out of it on track and hopefully will keep me in the range of good oil pressures too.

So finally over the weekend I got the new engine to fire up. When I initially tried to start the engine on its base map I just couldn't get it to start. I checked over everything and got my tuner logged on remotely and we began to trouble-shoot. I initially thought maybe the new fuel pump was acting up but the newly installed pressure sensor was showing good pressure (paying for itself already!) The issue was manifesting as stall on cranking which we thought was maybe a lack of cranking amps from the battery, which to be fair we had stressed while trying to trouble shoot. I really couldn't understand where the issue was coming from but I had my suspicion that the battery was probably not the issue. Then by chance while researching the issue on-line I came across this article and it all started to sound too familiar. https://www.picoauto.com/library/cas...gine-non-start Just to be sure I dug out some photos I'd taken during assembly and sure enough I could tell I had made the same mistake when setting the timing. And it appears I'm not the first to have done it either. Having gone through the OEM manual again I can see exactly how I made the mistake, luckily when you do make this mistake you essentially set the right bank 180Deg out of phase so there is no valve interference but it does mean the front cover has to come off. In the end I opted to strip the front off the car and do it in situ. Once the timing was sorted the engine fired up first turn of the key. I haven't run it up to temperature yet as it will be broken in on the dyno, so I can't tell how many oil leaks I have yet....but fingers crossed! Once that was completed I spent a bit of time configuring the CANBUS signals between the Motec ECU and AIM dash. Currently I have the oil pressure sensor routed directly to the AIM dash to control the Accumsump but I plan to re-wire it via the Motec to utilise the inbuilt rev cut, then relay the signal over CANBUS to the AIM dash. As the AIM Dash is receiving two CANBUS signals (ECU, and OEM Chassis CAN) but it can only run its inbuilt template on one channel I've had to remap the OEM chassis signals on the second channel. It's quiet simple to do once you know the addresses etc. The info might be useful to other 86 owners so the signals I've mapped are below. I've only mapped these few as they are the main ones I'm after. So that's it for now, my final part still hasn't arrived yet but as soon as lockdown is lifted it will be off for dyno tuning.

Interesting solution, great to see people coming up with different solutions, and it appears it would be easy enough to implement too.

On the oil temp sensor I just left it in the stock location, I toyed with the idea of shiming it back out a little bit in the end I just left it as is for the moment.