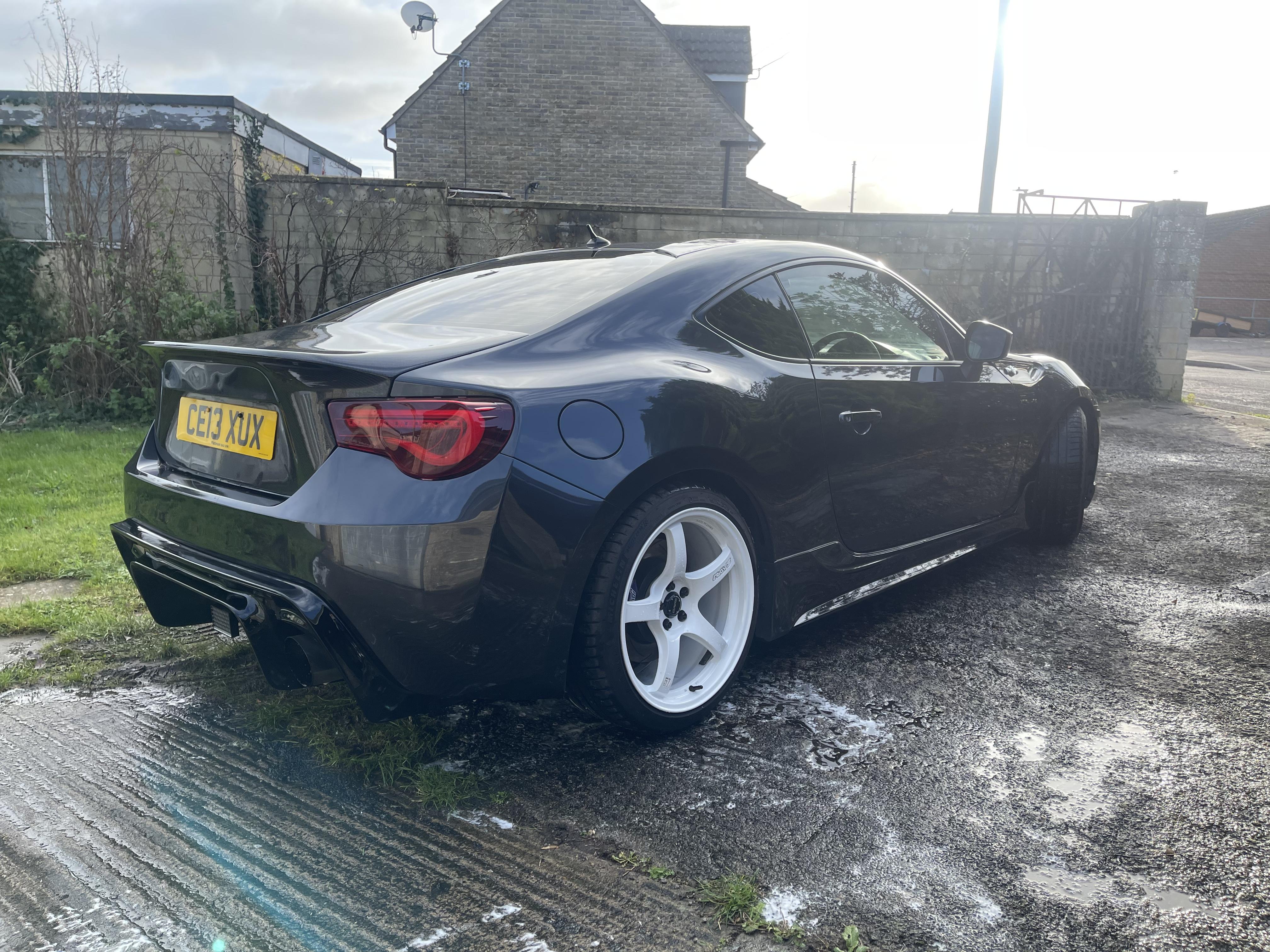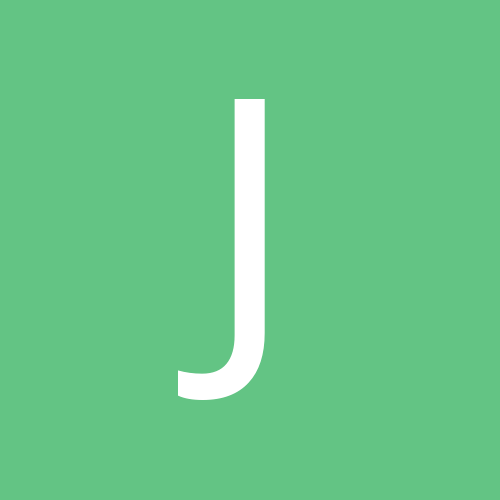 Content Count

110

Joined

Last visited

Days Won

6
Ah no dramas! Awesome brakes, enjoy

Grab yourself a steal Having checked eBay for the same callipers, I think I might have undervalued slightly haha, there's quite a few on there ranging from £800 for fronts - £1500 depending on whether they include discs and full set of front and rear https://www.ebay.co.uk/itm/SUBARU-IMPREZA-NEWAGE-FRONT-REAR-4-2-POT-BREMBO-BRAKE-CALIPERS-WRX-STI-01-07-/303917097006?mkcid=16&mkevt=1&_trksid=p2349624.m46890.l6249&mkrid=710-127635-2958-0 If it's outright braking performance you're after then the AP fronts will probably be a better bet, however I have found these to be ample and have never ran out of brakes like I found on standard callipers & upgraded pads They also look great with the rears included, and most people just go for fronts if they get a kit from somewhere like Reyland

Strut brace pics below, just taken it off the car for you. Have the original box and packaging for it still, in like new condition - looks awesome in the engine bay. Original Torqen advert here Front and rear callipers are as below, ignore my dirty wheels 🤣 white are impossible to keep clean atm, not off the car yet as you can see but will be coming off with the wheels & suspension Unfortunately the black interior trim is currently pending sale, should that fall through I will let you know

@Quantum so the V2 diffuser just comes with a reverse light as standard, so I had to add in a fog light for MOT purposes - pics below (shows both lights and the diffuser from an angle)

AJ124

reacted to a post in a topic:

Incoming Part Out

Awesome, yes it will come as a complete set the same as if you were to buy off the shelf new. I still have the original packaging for them if you're planning on slamming it as low as they go you might want to consider running some adjustable drop links but for a "normal" ride height you shouldn't need any unless yours are seized and need replacing, speaking from experience haha - Corsa C drop links are a life saver

@KAS As far as I'm aware the body shop that installed should have just bolted them on with the pre-drilled holes. As long as this is the case then I can get them ready over the next couple of weeks. Will check for you asap

@AJ124 I'll double check for you over the weekend when I take the standard boot off, no damage that I can remember

It's time for me to move on from the 86 chassis so over the coming days I will be taking parts off my car - advertising everything here first. All parts have been on my car for less than 10,000 miles. Some parts have been on for less than 1,000! Will upload pics as I take parts off my car as there's too many to fit on this one post Parts can be collected from Trowbridge, Wiltshire. Or I can sort postage via UPS Tracked & Insured at buyers expense. Ideally payment via bank transfer or cash on collection. Seibon Carbon Boot CSL Style - £600 (Pending) This has been re-cleared with a custom sparkle clearcoat, really pops in the sun but difficult to show off in photographs. Has cut out for reversing camera but also has a bung to fill the hole if you don't have one Seibon Bonnet TS Style - (SOLD) Nearly new, no marks or dents etc. clear coat still fine. Grilles have turned the usual Seibon bronze Aerocatch Bonnet Latches - Never installed, brand new. 120-2100 series, lockable MFactory 4.67 Final Drive - £400 ONO Never installed on my car, I purchased off another member with the intention of fitting but never got around to it. Very nearly new condition and was removed by Mike @ Tuning Developments who ensured me there would be zero issues with it. Perfect upgrade for NA Auto's Grimmspeed Intake - £250 Grimmspeed Strut Brace - £100 Grimmspeed Hood Dampener Kit (Bonnet Dampeners) - £60 Valenti Red Edition Tail Lights - £250 Imported from Australia, could probably do with some new gaskets from somewhere like GasketNinja to be on the safe side when re-installing. TRD Style Boot Spoiler (61K Grey) - £75 From Tarmac Sportz, professionally painted in 61k grey, covers original spoiler holes The following parts will be coming off once I can book the car in for a ramp / when sold: TRD Side Skirts V2 (61K Grey) - £400 Genuine TRD V2 Side Skirts from Fensport, professionally painted in 61k Grey and Gloss Black on the lower skirt Tein Flex A Coilovers - £700 Covered less than 1,000 miles only just installed Impreza STi Brembo Brakes Front & Rear - £1,000 ONO Includes both front & rear callipers, brake discs and two sets of pads (road & track). Callipers are powder coated a custom purple Custom TRD Stitched Corbeau RRB Seat - £400 Custom stitched with TRD colours and logo, includes heating seat element and runners. Would need new rail mounts as I won't supply the custom ones I made up from a safety point of view. Schroth Rallye 3 ASM Harnesses - Will give first refusal with the seat or sold seperate. In black and barely used. Also have a brand new matching passenger side as well Rays 57CR 18x9.5 +38 with Michelin Pilot Sport 4 245/35 Tyres - £1000 ONO In white. I also have the red spoke stickers to be supplied with the wheels, I was going to fit these but decided against it with my purple callipers. Would suit the wheels perfectly as Rays have them fitted in their adverts. One wheel has curb marking about 5inches long unfortunately Other parts that may be of interest to anybody: Tuning Developments Resonated Catback - Covered approx 7,500 miles. Would ideally like to swap with a standard catback and cash my way but can sell on it's own Rocket Bunny V2 Diffuser - £500 Genuine GReddy X Rocket Bunny V2 Diffuser pruchased from Torqen. Installed with an FIA light (Tegiwa) wired in as the fog light. Would ideally like a standard 61k grey rear bumper to swap with and cash my way or will sell on it's own but would have to wait until I source a standard replacement Interior Parts - Also have all the black genuine Toyota interior parts to replace the shiny silver, including the black manual control buttons. As well as 'Lit' interior gear shift and handbrake gaitors in plain black. I also have a Raceseng Apex R gear knob in black (£50) but I believe this has fitting for an auto and the manual may be different, the adapter shouldn't be much though. If anybody is particularly interested in these, send me an offer HKS Hypermax IV SP Coilovers - I also have a set of these coilovers that need a rebuild, so if anybody is after a cheap set of track coilovers let me know

Deacon

reacted to a post in a topic:

James' '86 Build

I never got round to finishing my posts for this build and the car kind of fell behind some other projects. But as I'm now considering selling up for an upgrade there's a final update on this post from me - potentially a big part out coming soon! Since the last post, after a trip to Autosport before Covid shut everything down, I ordered a Corbeau RRB seat with custom TRD coloured stitching which I am still to this day extremely pleased with. Daily comfort has not been sacrificed and the seat holds me in place just how I wanted. It also looks great. Schroth Rally 3 ASM harnesses in all black to go with if I ever got round to doing a track day (will be gutted if the car goes without ever seeing a track!) MOT time came around so I needed a fog light for the Rocket Bunny diffuser, I went with the FIA style light from Tegiwa and wired that in neatly, looks OK and cost next to nothing I also decided it was time for a colour change of my Rays, and went with the white. I was initially planning on going with the red spoke stickers like the Rays article on Speedhunters as that's what convinced me to buy the wheels in the first place. But I loved the white with contrasting purple brake callipers so left it in the end. Finally, my HKS coilovers decided to piss the oil out of them after the car came out of hibernation post lockdown. Just what I wanted. So I went with a set of the tried and tested Tein Flex A's from Partbox. I've loved every minute of owning this car, and will be sad to see it go when it eventually does, but I can't help but feel I'm at the end of the road for mods without sinking even deeper and starting an engine build, and I'd rather put the money towards a new car. Thanks to all for your help on my 86 journey, it's been an absolute pleasure

Needs a reverse light too as our cars are built after 2009 👍🏼

3782mc

reacted to a post in a topic:

Deacons '86

Tweedbean

reacted to a post in a topic:

Deacons '86

My FedEx bill was post delivery. And was seemingly a random figure plucked out of their arse 😆👍🏼

Car looks great, Will, nice to see a set of 57CR's in 17s, they work really well with the rest of your mods. I'd be interested to hear your favourite products for cleaning them!

James18 replied to Lucas@PartBox's topic in Part-Box

Do you have a contact for getting replacement HKS parts that I may be able to order through you @Lucas@PartBox? I got an intial reply by email from them ages ago but no secondary follow up with any prices (I did follow it up myself but no luck)

likaito

reacted to a post in a topic:

Budget Build - Kai's Primo daily

In case you didn't know - you'll need shorter wipers to match or it's an MOT fail afaik, provided the sunstrip is actually big enough for the wipers to reach that area of the windscreen.