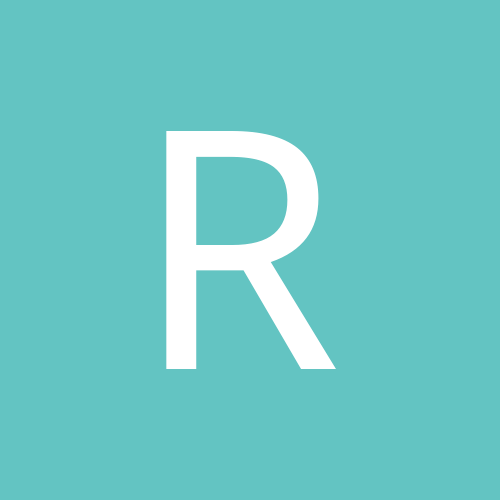 Content Count

274

Joined

Last visited

Days Won

7
Recent Profile Visitors
The recent visitors block is disabled and is not being shown to other users.
Not had an issue tracking with a super charger, pre or post valve spring recall. experienced dealer is a must!

damm that core looks pretty rotten for its age! I would speak to some re-coreing specialist and see if they can repair it for you.

Have you got any pictures of it? you must be able to have it re-cored or a new one made for less! Thats mad!

so have you fitted them? If so how?

No your wheels at Et35 will sit 5mm further in than ET30 wheels. The wheels would be ET25 to stick out further.

I am on coilovers, not sure how low I am running but not that low. No drop links or LCA required. I have seen some talks of people going up to a 255/35/18 on a 9.5 et35, but I think you'll need to be running over 2 degrees of negative camber, that will require top mounts on the front and LCA's on the rear.

_Mac_

reacted to a post in a topic:

Suspension set up when fitting new wheels

9J et38 will be about right running a 245/35/18 tyre. This is my XXR 18x8.75j et35, running a 245/35/18 MP4 tyre. I run a fair bit of camber so its not as flush a look as it could be, but it gives you an idea to go from. DSC_0057 by Richard Beale, on Flickr

Subota Boy

reacted to a post in a topic:

Post your GT86 / BRZ pic of day!

Andy Gside

reacted to a post in a topic:

Engine CLICK...CLICK...HISS ?!

Rich196 replied to Andy Gside's topic in Mechanical

Electronic sound is definitely the throttle body. This hiss, I think mine does this, not sure what it is, whether its the AC, or the vacuum system draining.

I think this is exacerbated by the charger bypass valve on a charged setup but I do notice the same!

Luke

reacted to a post in a topic:

Post your GT86 / BRZ pic of day!

@Jay Bamrah In response to your other post I have the reyland 330mm kit on the front, OEM on the back except for Carbotec XP10 pads. Regarding the difference between AP and Reyland, as mentioned above it was curved vanes, but now Reyland have curved vanes. After a bit of discussion with @will300 we have come to the conclusion that the AP's last a little longer, but on the flip side I do use a very aggressive pad, so its hard to quantify.

will300

reacted to a post in a topic:

Post your GT86 / BRZ pic of day!

BRZ-123

reacted to a post in a topic:

Post your GT86 / BRZ pic of day!

Tested the fitment of the new wheels, and they clear the brakes! 😍 20211224_120209 by Richard Beale, on Flickr 20211224_110755 by Richard Beale, on Flickr 20211224_121415 by Richard Beale, on Flickr

Luke

reacted to a post in a topic:

Big brake kit time?

Can you get a diff riser kit in the UK? Dont think I have seen one!

Can abbey not send you the drawing files for it? I think the manifold has to be machined for it too.

Pedal straight to the floor I would say means boiled fluid. I always use RBF600 on anything I track its just not worth the risk in my opinion. Its probably one of the bigger stops in the UK so fluid and better pads will tided you over. With the charger my experience was DS2500 didn't cut it and they faded after a lap or two. I then when to a carbotec XP10 and they didn't fade except on the ring GP, but that used to have the biggest brake in F1. I also added brake cooling ducts off a GT3. I think they are about £30. 2020-10-12_09-21-03 by Richard Beale, on Flickr

Rich196 replied to Lucas's topic in Part-Box

Had a look earlier but cant get the car type to search it just keeps asking me to enter the details, and if I search for something like gram lights, nothing comes up. I assume the site is over loaded if your posting this everywhere.