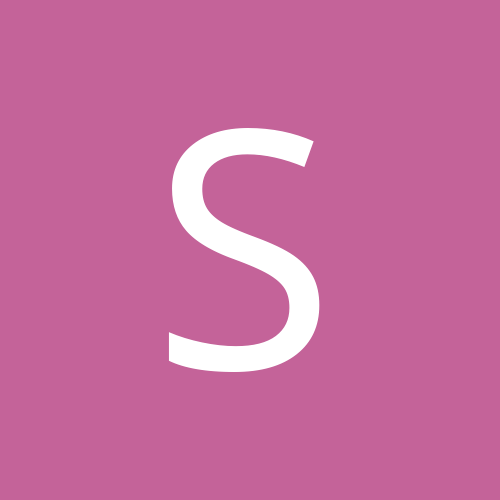 Content Count

10

Joined

Last visited
Profile Information
Gender
Location
Colour Car
Hypnosis

reacted to a post in a topic:

Scorpion Cat Back Exhaust - First Impression

I don't particularly know what rasp sounds like exactly, still new to this sort of stuff but the video captures the sound very well and it's basically identical to real life so I guess there is a hint of rasp in the higher rpms.

For anyone looking at the Scorpion Catback system, here are my first impressions after having them just fitted. There doesn't seem to be many 86/brz owners here that have gone with Scorpion and there's only a handful of videos online with it but quality is pretty poor. For these reasons I was hesitant to go for them but the 20% off Black Friday and Carbon Fibre Tailpipes option, I bite the bullet and purchased them on the 22nd of November and they were on back order so I only just managed to get them installed. Went for a resonated one at first but changed to a non-res a bit after since order was still in production and I'm glad I did! Noise is not overly loud, definitely a bump over stock, deep tone and no drone really. Haven't been on the motorway yet and only occasionally do so if it does drone on the motorway, I'll hardly get to experience it. Not loud when idling. Other than this secondary cat back exhaust, everything else is stock. The sound may be not deep enough for some and personally I'd like a deeper rumble too but I guess that'll come in the future when I install UEL headers. I know, I should've gotten a resonated one if I was planning to go UEL in the future but that wont happen for a while and Scorpion sell's just the resonated section of the exhaust for 80ish so that's why I changed my initial order from resonated to non-res. For now though, I'm very happy with it. What do you guys think? Here's a quick video I took with some revs to the engine. Couldn't get one with a cold start.

Ah I had been looking at sound deadening a while back to reduce noise from outside and hopefully actually get to listen to music at a decent volume. Are there any sound deadening products you would recommend? And this may sound a bit daft but how would I apply it to the boot and under rear seats? As for the book for boot, would i just need to unclip the internal fabric lining and stick the sound deadening material on the chassis? No idea on how to do it under rear seats.

UPDATE: Took it to a local mechanic down in Silvertown and go the old bolts cut off and replaced. Sanded out the rust and old gasket. Took an hour and a half and charged 100. Was happy to pay, very nice people and told me exactly what they would be doing and let me look up close too. Started up engine when stock muffler was off and it sounds very very good imo. With everything else stock, it's really not that loud specially since it was lifted in an enclosed space that allowed for echoing. Sounds much nicer than stock, a deep and satisfying tone. Not obnoxiously loud. Will probably take it off again myself in my driveway tomorrow to get an actual real world sound test and if all good then I'll get a muffler delete instead of a catback.

Hi guys, previously posted here about a muffler delete set up but due to some bolt complications on my existing axle back, I've decided to take a look at some catback systems. I've looked into the popular ones such as Cobra, Miltek and Invidia but Scorpion has caught my eye. ( https://scorpionexhaustshop.co.uk/car-exhausts/subaru/gt86-scion-fr-s-brz-non-gpf-model-only/scorpion-resonated-secondary-cat-back-system-gt86-scion-fr-s-brz-non-gpf-model-only-2012-2020-ssu010cf/ ) I really like the Ascari tailpipes and they're also on sale! 518 for stainless steel tail pipe and 645 for the Ascari tailpipe, it's definitely cheaper than most other brands out there at the moment. Just wanting to know if anyone has any experience with Scorpion Exhausts as I've not found much about them online. I also want to know whether a non-resonated will be much louder than a resonated or if it's just the tone that's changed. I don't particularly want the exhaust to be obnoxiously loud.

UPDATE: Tried to get the axle back off this weekend but no luck as the bolts looked deformed. Took it to our trusted mechanic today and he told me what I had already suspected. The two 14mm bolts that are holding the axle back and mid pipe together has been welded into place. Meaning the previous owner probably didn't have any 14mm bolts on hand when putting it back to stock and decided to use something like a 10mm bolt and welded it to the flanges on the pipe. No nut on the other side too but looks like it has been welded too. Mechanic said most likely those welded on bolts will need to be cut and maybe drilled through or maybe even have to cut a piece off the flanges to get them out.

Thanks for the lengthy reply Bofu, appreciate it! The Remark Burnt Titanium tips were my first choice and Torqen were selling them for around 350 but when I tried to price match it from another site, they replied with a mark up to 499 due to import costs and profit 😐 I have yet to try unbolting the stock back box yet today and will have to be tomorrow now due to a delay but if I end up finding the sound and volume acceptable then I might just give you a message about the one you're selling!

Ah damn, this is looking more and more unlikely haha. Thanks for your opinion, I'd hate to be that guy that gets death stares from neighbours. Will still try and get the back box off tomorrow and see for myself and will update. In the meantime, are any alternate recommendations that won't break the bank?

Thanks for the reply guys. Someone else has also suggested I remove the back box and shall be testing that tomorrow. Gaskets should also come by tomorrow so should be all good. It's the 2013 model with a 62 plate so pretty old, I've taken a look down there and the bolts have become unrecognisable so I've sprayed some WD-40 or similar stuff and letting it sit overnight. I should probably get some spare 14mm bolts and nuts too just in case they break off.

Hi guys,As the subject title suggests, I'm wondering whether a muffler delete axle back exhaust would be too loud?I was thinking about getting the Berk Technologies or Remark muffler delete but I'm worried about the loudness especially during cold starts. Spent a few days doing some research on this topic, some say it's not that loud, others say it is and videos aren't really a reliable source. I ended up calling a mechanic that specialises in the 86 and he said a muffler delete would be 'obnoxiously loud'. I know it's subjective but I'd like to trust his opinion.I wanna know if anyone here has had any experience with an axle back muffler delete system that can give me an idea?To be honest I'm only looking for an increase in sound and I really like the deep tone of the muffler delete. This being around £350 is also why I'm very interested in it as I'd like To spend less than 500 preferably. I have also seen some people say that if only remove the stock muffler/axle back, it would would almost the same as a muffler delete in terms of loudness. Can someone confirm this? I have yet to try this because I'd need to order a new gasket for when I take it off. But if this is a good idea, then I'll try this first.Im based in London and it would be ideal to hear some of these in person but I don't think many here would be running a muffler delete system.