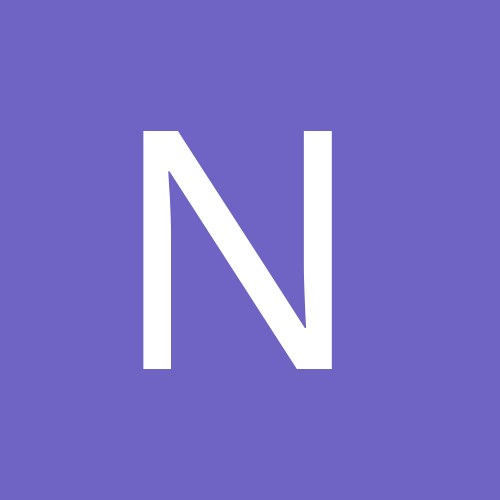 Content Count

664

Joined

Last visited

Days Won

12
Recent Profile Visitors
The recent visitors block is disabled and is not being shown to other users.
nerdstrike

reacted to a post in a topic:

In comes the GR86

I cannot speak for the '86 Scorpion item, but I bought a catback from them for my RX8 some years ago (via Larkspeed I think). It was well made, and they manufactured the "prodrive" exhausts for a particular special edition of that car. Resonators do quiet the total volume, but their job is to damp specific frequencies. Going unresonated opens you up to potential drone at certain RPMs. This item has fairly stout looking mufflers so it might be ok unresonated.

nerdstrike

reacted to a post in a topic:

GR 86 or GT 86?

Slowing your warm-up has implications for lubrication in short hops and for driving moisture out of the oil. It also means you ought to be taking it easy for longer until you're at thrash temperature. This one impacted me most in a car with oil coolers - it took ages to get to the fun part of the drive. To my mind it makes more sense to keep the track sessions shorter and change the oil if it gets a real cooking, but it really depends on how much track time you put in. A blankable cooler is a nice compromise provided you don't forget about it.

The standard car is tuned for high octane fuel, and I saw a log here of knock events that showed that higher RON should result in fewer timing back-offs. In general, boost more than compensates for any drop in compression ratio. I would suggest that while going full 99 RON fuel and tuning to the max will give peak performance, a slightly less aggressive tune could allow you to run 97+ for greater versatility. You might lose out on say 10 Nm of torque, or a bit of peak output but being able to fill up more easily could improve your daily experience. If you're building an engine, I'm sure you can dictate your objectives to a tuner. Some of the popular tuning packages set you up with a set of 4 maps anyway so you can have a bad fuel map for that trip to Anglesey. On several holidays I found myself forced to fuel up with 95 and I would have been mortified if I'd been running boost.

Dashcommand is more like £8 for Apple stuff. Check if you can program in PIDs before spending money though.

spikyone

reacted to a post in a topic:

Can you increase HP without increasing torque

MartinT

reacted to a post in a topic:

Can you increase HP without increasing torque

Then you'll be wanting an automatic gearbox and a truck engine. Not especially sporty, but you can spin the tyres right off! I expect you could get a boxer diesel in the engine bay if you really wanted... however I agree that low torque performance engines can be hard work, and not especially good at daily use, having owned a series of high revving engines. On the original topic @Jay Bamrah it is disproportionately expensive to tune for NA peak power without increasing cylinder capacity. The "famous" NA engines all have ambitious red lines, complex adjusting intakes, fully variable valve timing and really strong engineering around the camshafts. That stuff doesn't come cheap! If you soak in some of the press around engines like the Porsche block in the 911R, Gordon Murray's Cosworth unit, the Ferrari 458 V8, Honda's F20C, Mazda's Renesis you really get a sense of how hard it is to get more power when you can't make the flame front any faster. Anyone (sort of) can add boost pressure and fuel, but it takes bespoke engineering to raise the redline usefully and not completely ruin the engine for regular use. The FA20 is a pretty good but not exceptional NA engine at just under 100 bhp/L, but it's a much easier normal drive and more efficient than the F20C that just about squeaks 120 bhp/L.

Sorry, I moved them on via ebay at the weekend.

My lovely car is gone, but the winter wheels remain. All four rims are in good-ish condition with some surface marks but nothing drastic. See pictures for details. The tyres on the rims are as follows: Goodyear ultragrip performance 91V: 8, 9, 8 mm Goodyear ultragrip performance 91V: 8, 9, 8 mm Dunlop Wintersport 5 91V: 6, 6, 6 mm Dunlop Wintersport 5 91V: 6, 6, 6 mm No centre caps. £300 ono, buyer collects, or drop off near Cambridge if you really need it.

I averaged a windscreen every 20k miles. I suspect the low front and angle of windscreen are particularly good at taking big stone hits.

Jay Bamrah

reacted to a post in a topic:

Best IOS app to monitor oil temps

A few years back, iOS devices couldn't use bluetooth to connect to OBD devices. They had to have Wifi-based communication, so the ecosystem is a bit different. Don't know if that's still true? Check your dongle is suitable! Lots of issues with the apps often stem from the reader being a cheap knock-off. Apart from that you could try dashcommand, or perhaps forscan.

Jay Bamrah

reacted to a post in a topic:

Weird noise?

You'll be able to see the revs adjusting at warm idle in combination with that click if it's the aircon as it loads and unloads the accessory belt. It sounds like aircon, as (almost) everything else under the bonnet is tied directly to engine RPMs.

I put modest to good odds that they would engineer some extra strength into the FA24 because the engine has more torque. You've got to have a margin or it's very expensive for the manufacturer when their engines break too quickly. Don't expect too much margin though! It's the same Subaru engineers optimising for cost and weight.

Sold to Nat, good luck with it kid!

nerdstrike

reacted to a post in a topic:

Post your GT86 / BRZ pic of day!

With great sadness I must succumb to the need for a dog-wagon. My rather large dog does not want to go in the boot for some reason. Hopefully my car can go on to be someone else's clean slate project. Therefore I present my much loved car for sale: Red paint. The best colour surely. 64k miles of commuter duty, kept in good running condition during lockdown. Essentially stock, with a bit of sound deadening added. Toyota Touch and Go head unit with Focal speakers. Both keys for keyless entry. On Primacy HP indestructible tyres Optionally with a set of winter wheels and tyres to provide safe winter fun too. Snow socks Toyota service history Asking for £11000. Get in touch!

Sorry Church, but hahahahaha! You're absolutely right of course, but we're potentially talking about main dealer servicing here.