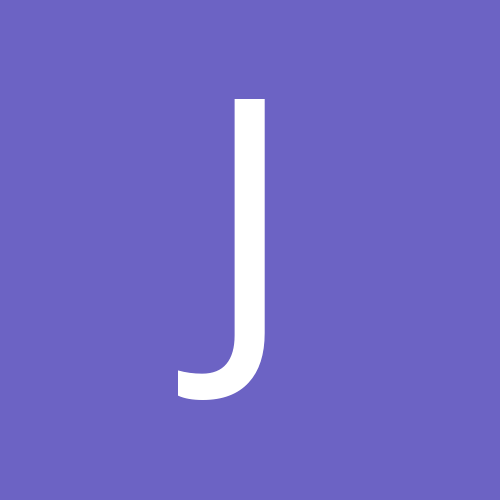 Content Count

19

Joined

Last visited

Days Won

2
Recent Profile Visitors
The recent visitors block is disabled and is not being shown to other users.
Interesting... I just looked this up in my manual. I have blue series with performance pack. This is from my manual lol... so it doesn't make it clear at all. It has 3 sizes listed... fun.

DuncanM

reacted to a post in a topic:

Definitive rattles and worrying noises thread?

BRZ-123

reacted to a post in a topic:

225/45/17 tyres?

Yeah it's true. Most people dont wan't to touch modded. Most garages refuse them on P/X, or offer you to restore it to standard. In my experience.

James- replied to andrewbaru's topic in Newbies

Tbh my 2019 blue edition rattles... there's quite a few. But I just turn my music up and ignore it. Works for me!

Going on a 2019 (December 2019) Blue Edition... not sure that matters, wheels are standard 7" just black and look a bit fancier 😛 But will update, they're going on Tuesday

DuncanM

reacted to a post in a topic:

225/45/17 tyres?

Personally, I'm going Michelin PS4's at 225/45/17 to test. We'll see, maybe this is a mistake and I'll regret it for sidewall flex... but considering it's upgrading from the Primacies, it's probably unlikely I'll even notice the flex. Edit: Just ordered the tyres. I'll update once fitted and can compare vs the primacies

Just 3M fixing tape, and yeah it was hard to get it on right. But it's mainly held on at the top of the plate down to the middle, the bottom isn't really connected to the car. But it doesn't matter and it hasn't moved since I installed it so obviously okay! (have been +100 mph) I gave the plate a little bend with my hands, not too much as it'll snap and eventually it will conform to the front panel anyway due to the tension and time.

choupolo

reacted to a post in a topic:

Post your GT86 / BRZ pic of day!

SimonG68

reacted to a post in a topic:

Post your GT86 / BRZ pic of day!

My car just back from the detailers. Had a full ceramic coating applied and 2 stage polish... car was brand new but swirls from dealers rip.

James-

reacted to a post in a topic:

Post your GT86 / BRZ pic of day!

Here's a before and after of the change.

Brand new kit... just arrived today. I ordered them... and then forgot about them, took about 3-4 weeks delivery and since then I've changed my plans. Going to get a bigger wing installed of carbon fibre. This will add about 40mm height to your BRZ/GT86 (Facelift versions only, ie 2017+) and make it look a lot better. Cost me £120 with delivery. Yours for £100 + £5 delivery. Brand new condition, never used. Only opened box to take a few pictures... I'm in Lincoln, so happy to meet up to exchange cash for goods. Or can deliver if you're local, or I'll send it by courier (DPD probably). My account is pretty new to this forum, but I have another account on the other forum: Where you can see I've sold multiple items etc. I'm also happy to put it on ebay for your protection, however I will also have to add 3% to cover paypal fees. https://www.gt86ownersclub.co.uk/forum/62-sale-gt86-brz-parts-upgrades/18751-gt86-brz-perrin-spoiler-wing-riser-kit-brand-new.html#post226837

willclarke

reacted to a post in a topic:

Post your GT86 / BRZ pic of day!

Rich196

reacted to a post in a topic:

Post your GT86 / BRZ pic of day!

James-

reacted to a post in a topic:

Supra Review

Gave my car a clean today and put on my private plate! Deleted the crappy number plate bracket at the front and just attached the plate (5 digit plate). To anyone after premium plates... can highly recommend https://www.fourdotdesignerplates.co.uk/ Well worth the premium to be honest... in the flesh the plates are the best I have ever seen. So clear. so vibrant. Perfect.

In fairness though look at the secondary market for Supra prices... at £40k its going to be a bargain imo. You can get for £44-45k a "second hand" Supra with between 500-1000 miles on it, with the PRO package (HUD etc). As an example here: https://www.bentleysmotorgroup.co.uk/used-cars/11223724-toyota-supra-3.0-pro-3dr-auto/ It's too expensive at £50k+ but at 40... it becomes seriously tempting. My GT86 was pretty damn close to 30k... (club series blue + performance pack). And for the £10k extra... you're getting quite a lot of nice extras! Tempting... another year or so I'll probably get one. As then I'll be able to find them for around £35k with low mileage etc. Which really in my opinion is a great price. You'll still have just about 4 years left of warranty, cheaper servicing costs than the competition (jag f-type, Porsche box/cay etc). I think there's only a couple of mods you "need" to do to it anyway... tint the rear window... and delete the "TOYOTA" text above supra... I'm currently arranging a test drive at my local dealership... so hopefully I like it.

MartinT

reacted to a post in a topic:

How much does a GT86 cost to maintain?

James- replied to Iliketosleep's topic in Newbies

I'm averaging around 30 mpg... around 20-25 with spirited driving and around 37 on a long distance trip. My car has done 1500 miles though, so perhaps it will become better once it's worn in! Who knows... Not too bothered really, buying a car like this and worrying about MPG is mental to me. Same as the people not using VPOWER etc. (or super unleaded at the very least)

Hey @Church Thanks for your reply, I'm just after street and purely aesthetic really, but at the same time I'd rather not ruin my cars handling. Hence, why I went for such a modest drop of 25mm!

Hi all... So I'm the owner of a 2019 GT86 Club Series Blue Edition with the added extra Performance Pack... Picture of my car below! It's awesome and truly very very happy with it. However, there's one thing I'm not too happy with and that's the wheel arch gaps... they're pretty silly sized. So I'd like to drop it by 25mm front and back... nothing crazy because lets face it roads in the UK are not the best.. Looking at buying the Eibach Pro Lowering Springs... https://www.ebay.co.uk/itm/Eibach-Pr...53.m1438.l2649 However... I just had a thought before I pressed the order button. The performance pack already has suspension upgrades/changes. Will I have any issues fitting the above springs? I beleive the dampeners are Sachs on the performance pack, but will that prevent me using different springs? Thank you for any information and help, I'm a complete novice when it comes to these things and I will be bringing it to a garage to get them fitted and also tracked/realiagned. However before I do that, I'd like to know if what I am doing is okay? Perhaps due to the performance pack, I cannot do this? I rang up Toyota and spoke to their service team... but to chocolate fire guard comes to mind... (in fairness... this is a bit out of the ordinary for them) Thank you, James

James-

reacted to a post in a topic:

Oil Filter Help

Out of interest do you know if you have to prime the oil filter? Ie fill it with a bit of oil before screwing it down, or just putting some oil on the o-ring enough?