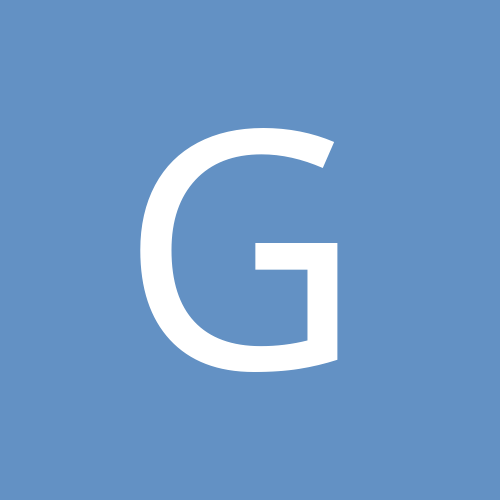 Content Count

52

Joined

Last visited
Recent Profile Visitors
The recent visitors block is disabled and is not being shown to other users.
DuncanM

reacted to a post in a topic:

Red Toyota GT86, immaculate condition, 26000 miles. £12000

Now has a full year MOT with no advisories. Price now £12000

This is still available as lad buying it couldn't get the finance package he said he could. Price dropped to £12,500.

Time has come to sell my much loved gt86. I always wanted one of these and it's been an absolute delight to own but a new project car means this needs to go to fund it. It's a late 2013 model with only 26000 miles on it. The car has been enthusiast owned and garage stored it's whole life, only venturing out in the good weather. It has had the valve spring recall done by Toyota in Norwich who checked over the whole car and said it was amazing condition. The clutch was like new and I payed extra to have the iridium spark plugs changed while it was easy to get to. It has good service history and has had everything it's ever needed. All the common faults have been taken care of, no fog in the rear lights and the black bar that bolts to the top of the bumper that holds the rubber has just been replaced as these can rust quickly for some reason. The car is standard apart from the brakes which have been replaced with EBC discs and pads with goodridge braided lines. The tyres are Michelin PS4 which are nearly new and the gearbox and diff fluid have been changed to motul gear 300ls which made the gear change feel nicer. It's also just had a full alignment. Full year MOT (expires 28.8.21) It's just been detailed in the last few weeks with a 2 stage machine polish and the stone chips touched up. Inside and out this car is immaculate with near perfect paint work which I take a lot of pride in keeping that way. Many 86 owners will tell you how soft the paint is on these so it's getting hard to find one in this condition, this was the 4th I viewed before I was happy. All in all a very good car. Viewing and test drives are very much advised and welcome so you can see for yourself. Located in Norfolk near Norwich (NR11) Feel free to call with any questions on 07936552096. £12,500 ono

Lauren

reacted to a post in a topic:

Recall issued on cars to have valve springs replaced 2012-2013

Rocket Panda

reacted to a post in a topic:

Recall issued on cars to have valve springs replaced 2012-2013

Picked up my 86 from SLM Toyota Norwich this morning. They did the work in two days and we're extremely helpful and reassuring the whole way through with updates and photos of the engine out. Car feels no different after an hour drive back home with some hight speed pulls. I'm very happy so would say anyone in Norfolk who needs the recall has nothing to fear.

Rocket Panda

reacted to a post in a topic:

Recall issued on cars to have valve springs replaced 2012-2013

Oh no I didn't want to read that. Just dropped my one off at SLM Toyota in Norwich. So far Im very happy with the service and the way everything was explained to me by the technician who was doing the work. The first car he did was owned by one of the staff he works with and since then he has done another five. Non of them reporting problems so far so fingers crossed it will be ok. Will be interesting to hear what your problem was when it gets resolved.

Hi mate. Maybe interested but though the Maxton designs kit was better quality. Is it still all wrapped up with all the fitting kit and instructions? Where are you based?

Hi all. Looking for a cat back system, ideally resonated as I don't want it really loud. Would also like a set of valenti tail lights. Probably a stretch but the Maxton designs front lip and side skirts would be amazing aswell. Thanks.

I think you miss understand. I'm only setting everything to 0 just to get me around for a few days and so I can drive to the alignment place. Not that i want 0 as my permanent setting.

Lauren

reacted to a post in a topic:

Adjustable toe?

Annoyingly I had to cut off both front drop links as they were rusted solid. Seeing as I need new ones I'll get adjustable ones seeing as the ARB angle will be wrong now. It going to measure up tonight to see what length I want. Am I right in thinking the ARB wants to be level?

Thanks that's exactly what I wanted to hear. I realised the toe in on the rear is down to the lower control arms being on max negative camber which put everything on the rear out. I'm going to adjust the ride hight a bit now it's settled on the coilovers and I'll reset the camber front and back to basicaly 0 to get me to the he alignment. Then I'll aim for the setting you suggested. Thanks again

Hi folks. Iv fitted new wheels, tein coilovers and the whiteline lower control arm on the rear to adjust the camber. After fitting everything and puting the car back on the ground it looks like iv gained some toe in. Iv not been for an alignment yet but I can tell just by looking at it the toe isn't rite. Will getting the alignment done sort this as I don't know if the standard toe arm has any adjustments? Has anyone else had lowering the car upset the toe and am I now looking at buying adjustable toe arms? Thanks.

Hello folks. Was wondering if anyone has a recommendation for a place to supply and fit a roll Cage. I want it to be MSA certified so it can be used for racing in the future. So if you have ever had one fitted where was it from and how much did it cost you? By the way this is not for my gt86 but another car. But I have seen a few caged cars on here and trust people's opinions. Any advice would be much appreciated thanks.

George replied to RS4 James's topic in Newbies

Iv got the ps4's on a standard 86 and with the traction control on its near impossible to get it to let go, even driving like a hooligan. I did turn everything off the other day on a cold wet morning to see if it would let go and low and behold span 180 at a junction in front of laughing van drivers. Luckily didn't damage anything. Basically drive sensibly and anyone can drive it, be silly and it might teach you a lesson.

Ah that sucks. Hope they paid for it. Still not decided on UEL or EL yet. Iv got a club track day at Donnington end of the month with about 7 other members on here so should get to see and hear a good mix of cars.