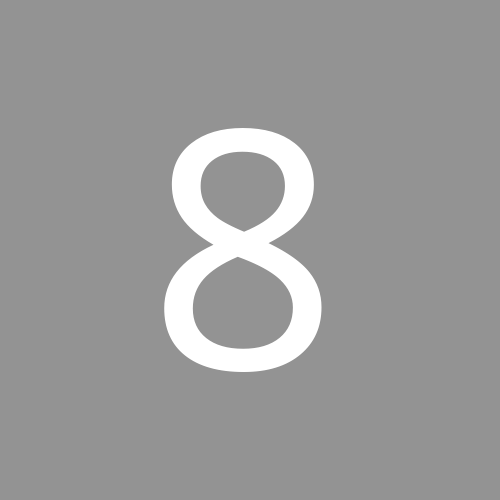 Content Count

139

Joined

Last visited

Days Won

7
Recent Profile Visitors
The recent visitors block is disabled and is not being shown to other users.
86iain replied to Bobocop's topic in Newbies

Welcome. I love mine too [emoji2]

Like the rest of the car, apart from the chassis 😄

Mine is super glued on. It fell off about a week after I bought it..

Lauren

reacted to a post in a topic:

How do we report a user

I'd give it a go. I'm already a mod elsewhere, which to be honest runs itself. 99% of the folk on there are blokes in their 50's 😂

Test Drives Unlimited

reacted to a post in a topic:

How do we report a user

I'm still a mod on the RCZ forum, we used to get loads and loads of crap. They revamped the forum and now we have a great filter system. It scans IP addresses and checks them against a blacklist, and flags usernames too. Means we rarely get much crap posted these days.

Mine must have been on well over a year, and zero condensation.

I got mine from there too. I just installed them. I didn't over think it. Try not to pinch the seals by wanging them up too tight, that might help.

Quite popular with guys on the rcz forum. In Leeds I think?

GT_Ben

reacted to a post in a topic:

WTD: 12-14 plate Grey GT86

GT86-Ian

reacted to a post in a topic:

WTD: 12-14 plate Grey GT86

Probably because the earlier cars had the valve spring recall and some, a small amount, have subsequently gone pop. Mine has been fine, but isn't for sale.

Had a James Bond-esque gadget fitted to slow down faster cars..

tomlee80

reacted to a post in a topic:

Initially started looking at Auris's and Corolla's...Only went and bought a bloody GT86 didn't I?! 😁

86iain replied to tomlee80's topic in Newbies

Welcome. You're the same age as me. I've owned a few more cars than you though..

I have a non resonated Milltek. I'm happy with it. Apparently some people have had issues with cracking something somewhere, mine had been fine for well over a year.

I have an Optimate trickle charger. Over periods of time I know I won't be using it much, like Xmas, I stick it on the car. I've owned the car 2 years today and no battery problems. Mine is a 60mAh that was on it when I bought it.

Mine has that unit + Nav. Which is getting a little outdated now. We've just been to Stirling for a week and a few times it got itself a bit flustered. At one point going over the Queensferry bridge it completely lost the plot. I'm not sure if I want to spunk the cash on an update or try and find something that will do everything the current unit does. I couldn't care less about applecar play or streaming so I suppose that narrows it down somewhat.

Sad news. Condolences to his family and friends. I went through this shit and did the self harming thing when I was a lot younger. I'd have been the first in the queue for a chat to help him through it.