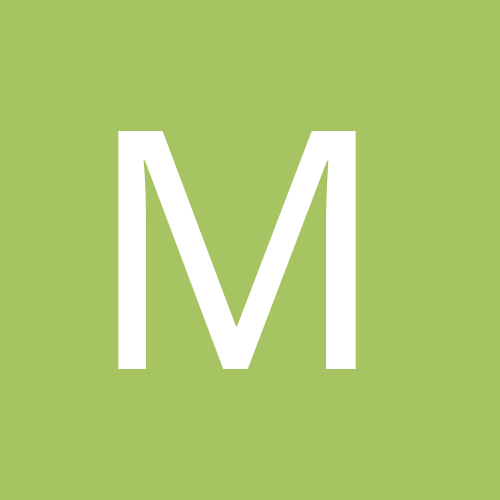 Content Count

40

Joined

Last visited
Recent Profile Visitors
The recent visitors block is disabled and is not being shown to other users.
Item number 382024527405. Not the same seller I got from but it is the same cable. It's the same cable across a range of Toyota, Lexus & Mazda and not specific to gt86. Only one seller on eBay at the moment. There's more sellers on AliExpress.

SimoneDB95

reacted to a post in a topic:

Aftermarket headunit

I'm still happy with my unit after having it for a year now. That malaysk ROM I mentioned earlier in the thread was a bit buggy with certain things and I ended up swapping to hal9k rom a while back. It's definitely a better ROM. That's a nice clean setup you've done there with the sub. I wanted to keep the spacesaver in mine so opted for an active pioneer unit which is fixed to the seat back. The android equaliser isn't that great and a stand alone like an audison bit 10 would be much better. With the cabin being so noisy though I don't think it's worth the cost for a marginal improvement.

I went with a cheap xtrons unit and while it won't be the best it's been pretty much spot on since I installed it a year ago. It's an android unit with DAB, reverse cam, dash cam, any android maps app. There's an ongoing review thread on here and I think someone was selling one on here not long back for a good price. Also if you search eBay you can find the USB retention cable for under £5 posted from China. That's what I got and it works perfect.

That's a great price! You're taking a big hit on those. Been on the lookout for a lightweight set of wheels recently and they rarely come up. If I hadn't just ordered some and these weren't staggered I too would have had these. Someone's going to get a bargain if they're looking for a staggered setup.

I've only heard good things from the people that have them. I've heard some horror stories from some of their older kit but their new monoblock forged calipers seem to get praise all round.

I'm upgrading my fronts soon but going for a 330mm ksport kit as staying 17" wheels. I'll have the same dilemma and it will more than likely annoy me after a while. I'll end up getting the rear kit too eventually even though I know it won't do a lot. For now though I'm going form over function until I can't bring myself to look at the rear wheels anymore.

Fronts have the most work to do due to the forward bias and weight transfer when slowing down. The quicker you slow down the greater the force on the front brakes, hence they wear quicker. Depending on driving style and how gentle you are with the brakes you could end up with pretty even wear. I've always ended up replacing fronts before rears. On a Lexus I previously had, which was a heavy car, both the rear calipers had seized and it was like that for a year without me even noticing. Only when I checked them coming up to MOT time they had no wear at all. Replaced both calipers and there was barely any difference. Showed just how little they were doing when working.

Nice one. That's a bit more realistic. Still quite a bit for stock alloys though. Surprised you didn't go after market.

Out of interest, if you don't mind me asking, how much did you pay for your wheels? I have a set I'll be looking to offload soon. 2017+ with stock primacy tyres and tpms sensors. Covered roughly 8000miles. No idea where to price them. Seen a set on eBay for near £1200 which I think is ludicrous.

To be fair horses come in all shapes and sizes.

Shippers

reacted to a post in a topic:

Toyota advertising standard specification which is not fitted to their car

I also distinctly remember seeing auto dim mirrors advertised. Having had all 3 mirrors auto dim on a previous car I was slightly disappointed for about 5 seconds and then thought ah well less to break down. I would have negotiated a free service instead and retro fit an auto dim mirror if I was that passionate about the issue. I'd be way more annoyed that I'd just written off a brand new car rather than complaining about a mirror. Please don't tell me somebody was blinding you with their lights and you went full rage mode, screaming poxy bloody mirror, while trying to reach for the toggle and lost control of the car?

I've got a 17 unit with dab but no nav. Ripped it straight out because it is utter rubbish. I've seen the older units on ebay going for around £300 which is an outrageous price. I'm holding on to mine so can return to stock if I sell. As others have said though there are much better options for much less money. If I spent £300 buying one of these units I'd be gutted when I realised I'd just been robbed.

Good old halfords own brand rubbing compound for paint (the one in the yellow tube) along with a microfiber cloth works wonders on glass.

I'm actually having the same dilemma myself. Originally planned to go NA tune package but on second thoughts, and knowing I'll end up going turbo not too long after, I'm looking at just going straight for the turbo. In discussion with Mike at the moment about some concerns and some suspension work being done at the same time. Only difference is I use it as a daily and don't plan on tracking for a few years.

sam534

reacted to a post in a topic:

Focal speaker upgrade

50w doesn't automatically equal 35w rms. Different manufacturers work out pmpo differently and God only knows how they come up with their figures. My pioneer unit is 4x100w but only 4x45w rms. I get what you're saying though and if you're happy with it then leave it. If I was happy enough with the stock system I would have left it. Its the same as you don't need to upgrade head unit or speakers. Adding just an amp could bring the sound quality up to a decent enough level. It all depends on what you want to achieve and what you're happy with. Everyone is different, has a different budget and will want to go a different way with their setup. All you can do is offer advice and show all the ways you can go about it. The best bang for buck would be speakers and amp at circa £200 if you're happy enough with the head unit and only use Bluetooth or CD's. But even then I'd just start with the speakers first as they are clearly the weakest link in the system.