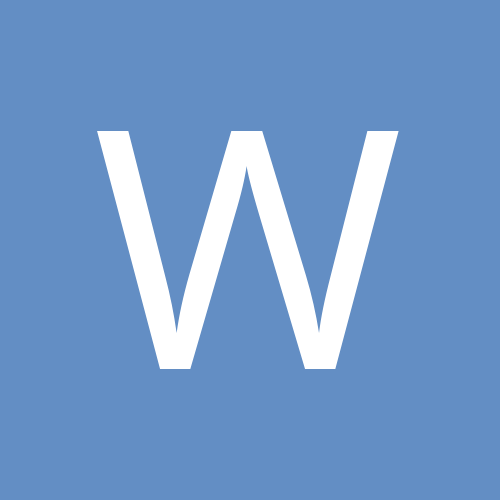 Content Count

17

Joined

Last visited

Days Won

1
Recent Profile Visitors
The recent visitors block is disabled and is not being shown to other users.
Tried looking on the epc for part numbers? https://toyota.epc-data.com/86/zn6/183275/body/ Wheel arch liners, etc are under "side member" Engine undertray, etc are under "suspension crossmember and under cover"

All booked in, see you there

Tickets booked and, shifts allowing, I'll be there

I am also a satisfied customer of TD. They've done a couple of services and some mods for me. Last time I visited them was a few weeks back and I've only had positive experiences with TD. I've never had any problems contacting TD by phone and have never heard the automated message @itsuki describes.

WB_86

reacted to a post in a topic:

BEWARE! Tuning Developments are scammers

Leeky

reacted to a post in a topic:

Michelin Pilot Sport 5?

Yes. I was looking online yesterday and in stock sizes could no longer find the PS4, only the PS5 was available.

After 4 years on the car my original Primacies are starting to perish/get surface cracks and are ready for replacement. I know a lot of people rate the PS4 for road use but, in looking for new tyres, it looks like the PS4 has been discontinued and replaced by the Pilot Sport 5. Has anyone tried the Pilot Sport 5s yet?

Possibly talking about the 1 year warranty you can get by having your car serviced by Toyota each year. Toyota Relax can run up to 10years or 100,000 miles. - https://www.toyota.co.uk/owners/warranty/toyota-warranty

I'll give it a go with the pressure washer but am as sure as I can be that there's nothing inside the jet as I've already tried cleaning it out with a small detailing brush and a pin. Hot water's not a bad shout, it might shift any grot that's stuck in the pipes. Vinegar to shift any scale build up would be worth a go too but don't fancy smelling like a chip shop for the next few weeks/months. The pump must be ok as the headlights and passenger jets are all fine, so whatever the problem is must be something to do with the 3 way check valve or the driver's side pipe or jet (all of which need the cowl taken off to get a proper look at them).

My driver's side washer jet has decided it no longer wants to wash the driver's side of the screen but is instead squirting into the middle of the screen. There doesn't seem to be any adjustment in the washer jet itself nor does there seem to be any kind of blockage in the jet. Passenger side washer jet is still working normally so I'm thinking the problem is either the driver's side washer jet itself or there's an air/lock or blockage in the tubing/check valve or something's come adrift somewhere between passenger and driver's side jets. Anyone had similar symptoms before? Also, does anyone know how to access the washer tubing and valves? It looks like the wiper arms and cowl panel have to come off to get at them. If anyone's had the cowl off before, is it worth buying replacement cowl trim clips (seems to be a round and a square type) before I start?

SimonG68

reacted to a post in a topic:

Simply Japanese Beaulieu 2021

I'm up for meeting there & then. Having said that. If I haven't appeared by 8, leave without me.

Hi. Ticket purchased and, hopefully, will see you there. Unfortunately, I can't stay much past midday and might have to dip out altogether at the last minute

WB_86 replied to WB_86's topic in Newbies

Thanks all for the welcomes. I have read that Bedford is a good track to start with (due the large run-off areas) but I can't make that date. The 4 Oct seems to be the only Bedford date I have an outside chance of being able to make this year. Given the dates I can do in Aug/Sept, I' m currently looking at starting off with an evening at Brands Indy, Llandow Circuit or a Drive Limits day at North Weald.

Hi, do you still have these wheels?

HI all. Long time lurker but I finally got round to signing up to the forum and thought I should introduce myself. I've owned a facelift GT86 for the last 3 years and am looking into taking it out on track soon.