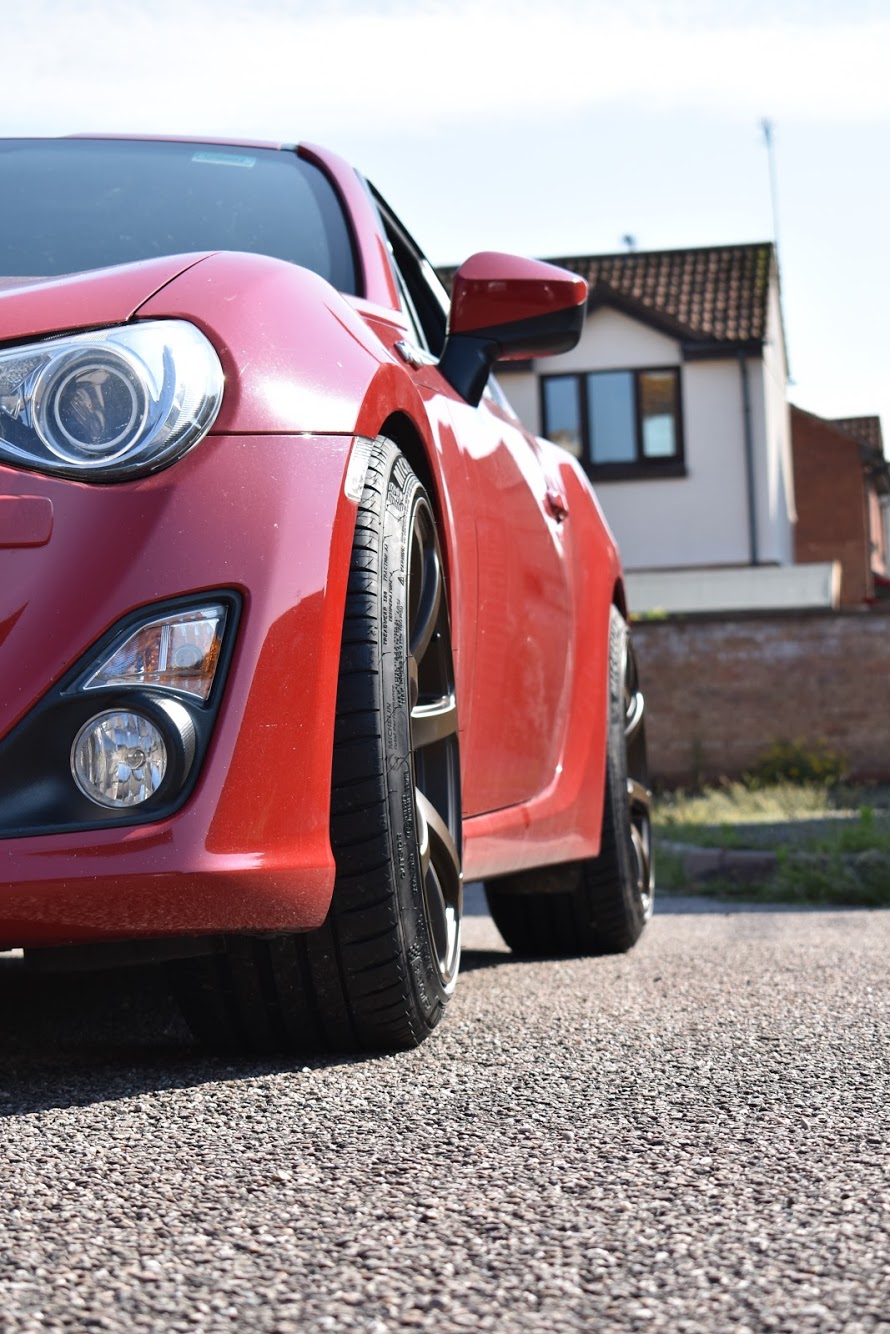 Content Count

101

Joined

Last visited

Days Won

3
About Lmc
Rank

Advanced Member


Birthday

05/27/1973
Lmc

reacted to a post in a topic:

Deacons '86

That's good times and great info Thanks

Lmc

reacted to a post in a topic:

Michelin versus Falken

Thanks that's the info i was after. Do you launch the car quite hard in sprinting?

Lmc

reacted to a post in a topic:

my very extensive and expensive build

Sorry should of pointed out my clutch is likely to go before i get the stage 2 done and from previous experience im not overly keen on exedy clutches.

Your right torque is more important but I didn't have estimated figures to hand. as far as the power is concerned it's each to there own I'm afraid. Love the car but have always in all my previous cars craved more power. I was simply trying to point out my probable future plans to aid in advice required. I'll worry about things breaking when & if they do & If I wanted a different car I'd of bought a different car. anyway back on topic any Fi cars with uprated clutch please feel free to chirp in with what your using and how you find it.

Going to need a new clutch soonish so just doing my research. what clutch are those with fi cars running? Will more than likely go for TD stage 2 upgrade at some stage so will need a clutch to hold approx 330/350 bhp.

Haven't done yet but will be going bbk at some stage so will get some then.

Cheers mate loving the turbo it's night and day different, everything i wanted from the car.

Bought a pressure bleeder from machine Mart with a universal cap which in all honesty is a pain in the arse. the bleeder is a great bit of kit just need to find the right cap. Anyway job done ready for next TrackDay at coombe on 8th July

Lmc

reacted to a post in a topic:

Will300's Subaru BRZ Build

Anybody else use one or have any suggestions?

nikndel

reacted to a post in a topic:

Brake pressure bleeder

Don't think I'll get one of those for £50 ish🤪

Lmc

reacted to a post in a topic:

Recall issued on cars to have valve springs replaced 2012-2013

Really looking to get the other type for ease of use.

Doesn't come with a selection of caps just a euro fit cap which I believe doesn't fit. you can get a universal cap but reviews seem to say its terrible. so back to the drawing board.

That's good to know. Do you know if the cap will fit the gt86 or will i need to get the adapter?

Lmc

reacted to a post in a topic:

Brake pressure bleeder

Looking to get a brake pressure bleeder I'm looking at possibly this one https://www.tools4trade.co.uk/sealey-vs820-brake-clutch-bleeding-system.html thought I would check to make sure this would be fine with the gt86 and also if anyone has any other recommendations before i buy it.

The one thing that I disliked about the looks of the car was the rear spoiler. So after pondering between the trd spoiler & a duck bill spoiler i finally settled on the Trd, contacted Chris @Tarmac to supply his copy Trd spoiler & also decided on one of his hic roof spoilers. The fitment of both spoilers is perfect (which makes a change from some of the dodgy kits I've fitted in the past) anyway I decided the roof spoiler would need to be colour coded as-well as the trd spoiler. So I've spent all day today painting & fitting them. There is a couple of bits that will need touching up at some point but for now I'm more than happy.