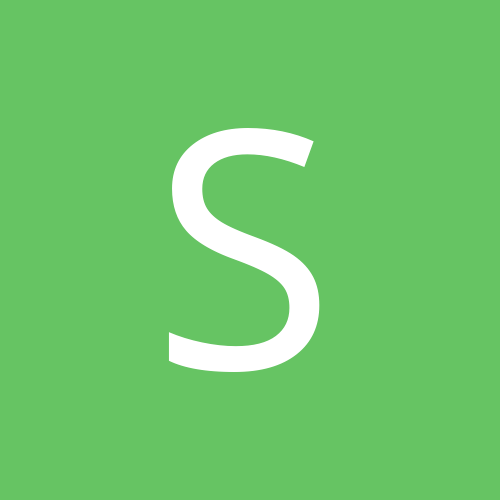 Seb @ RRG Bury
Authorised Trader
Content Count

11

Joined

Last visited
Recent Profile Visitors
The recent visitors block is disabled and is not being shown to other users.
Keethos

reacted to a post in a topic:

Who's buying a new GT86?!

Just sold our first unit time to a non member who bought a gt off me nearly 3 years ago, he was going to buy a jag XE but fell in love with the face-lift. He's ordered a pro model in pearl white with rear sensors, nav, side stripes and a spoiler. Car due 22nd will post pictures when it arrives.

Can happily arrange delivery

Whatever you decide to do just drop me a PM and I'l make it as cheap as I can for you!

ivorh964

reacted to a post in a topic:

Who's buying a new GT86?!

Well our showroom/demo car has arrived. same old key stopwatch G-meter new nav screen/DAB New seats with red trim actually look good! perforated seats new wheel design is 10x better then before Kind of crazy for Toyota to not send a spoilered car as a 1st unit but pearl white looks well again

Deacon

reacted to a post in a topic:

Who's buying a new GT86?!

I personally agreed having seen the promo shots, but now i've started to see them with plates on they make a lot more sense.

I work for the same group so I'm reluctant to say anything regarding your current deal but feel free to pm me if you need any help!

Purely out of interest but who's already ordered a face lift GT86? lets see what specs you have gone for. RRG Bury Pearl White Pro, Manual of course!

I won't be stepping on his toes don't worry. I'm 100% sales, not service Thanks Guys!! Looks like I may have my work cut out for me with the New GT.

Blasphemy!! wash your mouth out!! Subawho?! haha I know what you mean but i'm trusting it will look better in the flesh!

Seb @ RRG Bury posted a topic in Newbies

Hi guys and dolls! There's a few familiar faces on here and some names I recognize from other forums. I've signed up as a trader for the forum hoping to help you guys get fantastic deals on new and used GT86's. As most people know finding a dealer they can trust is a bit of a mine pit. Some are just out to shaft customers, then when you think you've had a good deal the contact is sub par. That's where I come in, I've worked for RRG Toyota Bury For nearly 4 years and have surpassed every other member of staff with GT86 sales. It helps that i'm passionate about this segment of car, having had 6 MX5s over the years. I will be striving to be both the best and the cheapest on New Gt86s, however some dealers are more then happy to lose money just to snag deals so yes maybe you will find a cheaper dealer but you will never receive the level of service we will be delivering. So if anyone needs any help ordering a new car or a used car then feel free to drop me a PM, Rick (riceburner) deals with RRG servicing so anything after sales wise he's the guy to go to! You can also give me a call on 0161 797 7780, ask For Seb. So that aside! Who's excited for the Face lift GT86? Our car is due November 1st!!