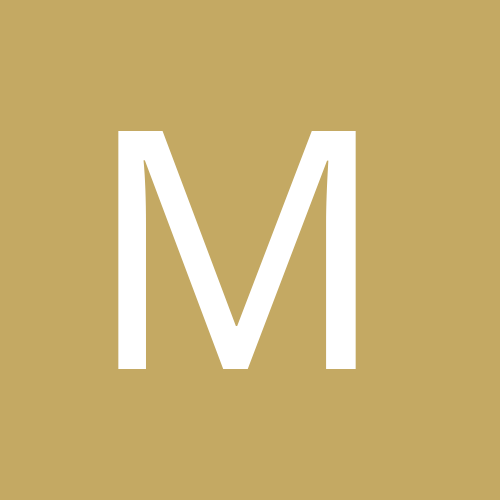 Content Count

6

Joined

Last visited
Ah ah Maurice that's true. For now I settled on the curvier lock, as it's much less faff to put on and I can just chuck it in the passenger footwell. The full steering wheel cover is definitely more secure (and was also recommended by a friend), but even I think that'll be too much of a bother to use and it'll take a lot of space. It also costs twice as much!

Thanks for the feedback everyone! It's probably the motorcyclist in me, I just don't feel comfortable without a lock! And to be honest it's not that much of a pain, apart from the accidental horn honking. I just got the version of the lock with the deeper curve and it seems good so far, the tolerance is not as tight as the old one and it's much easier to put on.

Sure, if they really want it they'll find a way to get it, so might as well leave it unlocked then. 😕 A lock is an added peace of mind and a small hassle that might deter the opportunistic thief looking for a quick and easy score, imho. But undoubtedly is a bit of a pain in the backside.

Hello, at the moment I'm using a Stoplock Pro steering wheel lock, but it's quite a tight fit and quite often I end up honking the horn when putting it on, which is super annoying. I am looking at the Elite version, which is a bit bendier, so it should clear the horn better, but I'm not sure it'll fit (https://www.amazon.co.uk/Stoplock-HG-150-00-Steering-Wheel/dp/B06XP21DK6/ref=sr_1_1?s=automotive&ie=UTF8&qid=1549973107&sr=1-1&keywords=stoplock+pro+elite). I'm also considering the Milenco one (https://www.amazon.co.uk/gp/product/B07B8JKJTW?pf_rd_p=71cb17e9-f468-4d3f-94d5-a0de44c50a7e&pf_rd_r=Y8186F9PK83M51PSHZT6) which clears the horn but I have an auto with paddles, and it seems it might have trouble with that. Does anyone have any suggestion, or use any of the above and can confirm they work well? Thanks!

Thanks, yes I think the relay is what was missing!

Hello! I got my (second hand) GT86 at the beginning of the year and have lurked here a bit. I have a few mods in progress or planned, and a couple of questions about them: - I installed a Brodit holder and it looks great, however it sticks out quite a bit and makes it hard to reach the volume button (stock 2015 HU). Does anyone have any tip? I've heard things like lego wheels to make the volume knob easier to use? - Fensport doesn't stock a rear view camera anymore, so I tried installing one with a professional installer but we couldn't get it to turn on. We figured it might be because the HU outputs 6V and the camera is 12v and we were using the wrong harness. I ordered this one https://www.autoharnesshouse.com/19867.html, would it be the correct one? Thanks all!