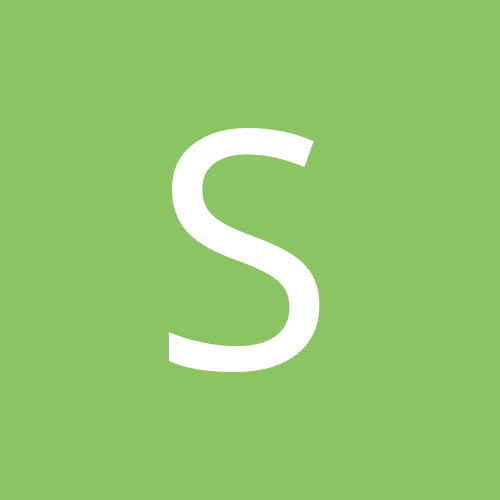 Content Count

9

Joined

Last visited
I've owned quite a lot of great cars over the years and recently left a job where I was delivering Jaguar/Land Rover cars, Audi/VW Group Cars, Volvo cars and Nissan Cars. During that time I drove the Range Rover SVR, Audi R8, Jaguar F Type, Audi RS6, Audi S5 and Nissan GT-R. All great cars but all well out of my price range. I love the Porsche Cayman but its too impractical for me. I like the first generation BMW Z4 Coupe but they are getting a bit too old. Even after driving all these amazing cars, my GT86 has completely blown me away for fun, character and igniting the senses. My next car will be another newer GT86/BRZ! For definite.

Smilesapart replied to Paul's topic in Newbies

Neither of my keys have a metal tag with them with the code for the alarm box! What do you suggest I do. I have a pretty good idea that the awful AWFUL dealership I bought it from won't have it or the slightest interest in helping me.

Thanks Ian I was hoping to go to the show so fingers crossed we manage to get there as long as the other half doesn't back out. We were supposed to be going to the Festival of Wheels today in Ipswich until at breakfast time there was a change of heart!

OK thanks for that. I think I'll probably do without then. I have a perfectly good Garmin sat nav I can just use that.

I'd have to second that! I bought a brand new Golf GTI 2 years ago and the amount of money I lost on it in depreciation and interest payments has put me off buying new for life. I happen to have just bought a Jan 2013 GT86 but had I lost lost so much money on the Golf and not want to get yet another loan, I ideally would have bought a 2 - 3 year old one. The main bulk of the quickest depreciation has gone by then

I agree, I've just bought mine this week and wouldn't have even viewed it if it hadn't had a fully stamped up Toyota Dealer Service History. Unfortunately for me I now have to get mine serviced next week with the 60,000 mile service changing the spark plugs. I've been quoted £595. I want it done by my nearest Toyota Dealer to keep it a FTSH car.

Smilesapart replied to Smilesapart's topic in Newbies

Thanks Angelina, I look forward to every single one of them!

Hi Everyone. I've just joined and last Monday became a very excited owner of a silver 2013 GT86. I am completely blown away with how much I love this car already, however although the car already has the display system in the car with the Sat Nav button on the bottom right hand side, when you press it, it says Sat Nav is not connected. Is there a CD or something you can buy to down load Sat Nav? Is it expensive? Is it easy to do? Can you get a very recent up to date version? Or is this something you have to get from a Toyota dealer and pay a fortune for? Any people meet in the Suffolk Norfolk area? Can anyone suggest any tweaks or visual/mechanical upgrades for the car that are worth saving up for? Although the car has only cover 49k miles, I've just been told the shocking cost of the next full 60,000 service that it is now due. £595!!! And I'm not even sure if that includes VAT so I shan't be able to buy anything else just yet but keen to know what you all recommend I look at getting for it. Hope to hear from some of you. Jay

Smilesapart posted a topic in Newbies

Hi Everyone. I've just become the very proud owner of my first GT86. Its a silver Jan 2013 car and I am totally blown away by how awesome this car is! I can't stop driving it.