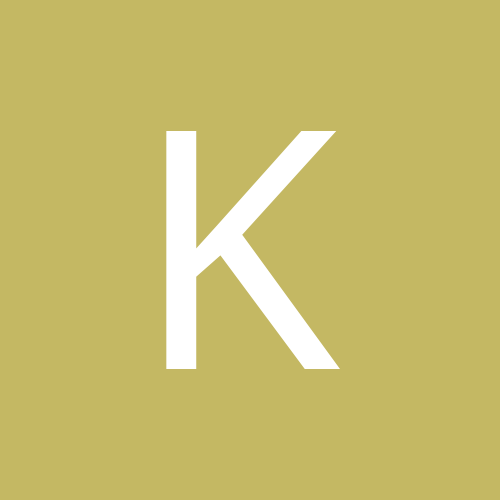 Content Count

168

Joined

Last visited

Days Won

3
Recent Profile Visitors
The recent visitors block is disabled and is not being shown to other users.
Kaltorak

reacted to a post in a topic:

DIY: How to change your remote key fob battery step by step video

You can see a big difference in line and speed through bunga bunga... What kind of corner names is that! But anyway, you pull away nicely from the Lotus there.

I'd suggest once you upgrade the brakes and are still planning to do trackdays grab an ODB reader and keep an eye on your oil temps. Stock brakes tend to suffer fade before your oil gets beyond 130C, however once you drop some new pads in, oil temps are your next big worry. Instructions on how to setup Torque Pro with Oil Temp readings.

For normal day to day, momentum. For track I'll try and do a full fill with shell. I did use standard fuel when I was over in France as I just couldn't get any high octane and it ruined my fuel economy.

sam534

reacted to a post in a topic:

Stoptechs vs AP racing 4 pot BBKs

Kaltorak replied to Bfranklyn86's topic in Mechanical

Yup. Stock brakes can lock your tires already, so you literally cant gain from more braking force. However, give it 15 or so 60to10mph hard brakes, and suddenly your stock system isnt stopping you as well as the brakes are fading. BBK will take longer to start that fading process. NB - Its also for looks.

No, usually that kind of thing will get you a talking too or potentially kicked off the day. Opentrack are a bit lax with it though. @will300 the consistency may also be down to driver experience.... But it couldn't be that, must be the mods 😛

Had a fair old chat with Mike at TD today. Long story short.... I'll be getting a set of 17X8 ET35 Rota Force rims, and no spacers.

Cheers Church. The current plan is 20mm bolt on spacers to ensure clearance, that effectively gives a 68 ET on the stock wheels ET of 48. Pretty sure I got that the wrong way.... it'll have a 28ET effective NOT 68. It also means the Rim Outer edge is 156mm out from the hub vs 136 stock. It also means the Rim outer edge is 60mm out from the hub vs 40 stock. Scrub radius is what has me concerned, and that's why im after the configurations that others currently run, especially those that track the car.

I'm looking to get a K-Sport BBK installed at the front. I'm having a bit of a crisis as the stock wheels (which I like, sue me :p) wont fit them meaning I need a spacer. However, I dont really want a spacer which means I'd need a new set of rims. I'm worried that the spacer will screw up the handling, but I expect I'm worried over nothing. If you already have a BBK fitted, could you let me know what ET & width/spacer you are running (along with the rim name?) so I can get a few ideas on sizes that will practically work.

First born child or nothing I think. https://www.theautolocksmith.co.uk/vehiclestypes/toyota-keys/ We'd come under the %60 off £1200..... so about £500.

Kaltorak replied to DevilsCry's topic in Mechanical

So no odd noises when simply at idle? Does it still happen when you accelerate but not in gear?

I had an Aygo as a courtesy car when I put the 86 in for the valve spring recall. I would not willing drive one again.

Mine was an Oil Cooler! Cars need a treat every now and then, right? If those are 17s how are they for your upsized brakes? Which size are you running on the front disks again?

Very nice mate. The wheels look cracking against the blue! Amazed at just how light they are at that width!

Missed you had posted this. I'd still be willing to travel the extra distance, but I think the proposed move means you still about the same time away from me. As tweed said, a good mechanic is worth it!

Seriously impressed! I wish I had even 1/2 your skill when it comes to working on cars.