 Spring Action Day 2019 - Castle Combe, Saturday 30th
Social Events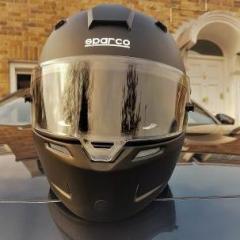 Event details
Spring Action Day 2019
Castle Combe, Saturday March 30th 2019
Best known for their endless array of on- and off-track entertainment, the venue's Action Days typically feature drifting demonstrations, public track time and white-knuckle passenger laps on the circuit itself, whilst vast static club stands, trade villages and Show and Shine competitions ensure the outer display areas are equally as unmissable.
Kicking things off, the 'official start to the show season' – Spring Action Day – makes a triumphant return on Saturday 30th March. Expect performance cars both old and new to flock in their thousands to this extremely popular day.
Featuring:
- Track sessions
- Club stands
- Drift displays
- Show and Shine
- Trade village
- Passenger rides
- Much more!
Advanced public admission tickets are £12* (On the day tickets are £20) - Save over £5 by booking in advance. Track time starts from £30 (£40 on the day).
Club tickets are just £15 and admit the driver and up to 3 passengers to the event.
Clubs benefit from £5 off track time if booked before 15th February - book from as little as £25 for 15 minutes!
If you are interested in attending and joining GT86/ BRZ Drivers Club stand pls let me know.
If we have 5+ confirmed attendees I can organize a club stand. If not we can ask @gavin_t to put a good work for us to join Weekend Racers crew

 (or let me know if you would prefer it anyway).
Confirmed:
1. @gavin_t
2. @VAD17
3. @Rob86