Summer Action Festival 2018 - Castle Combe - July 7th
Social Events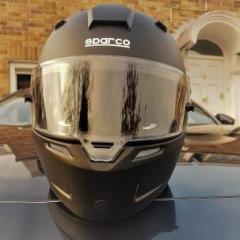 Event details
Castle Combe Summer Action Festival 2018
Saturday 7 July 2018, Castle Combe Ciruit.

http://summeractionfestival.com/
Enjoy the usual action day format of track time, club displays, drift demos, parades & the FREE lunchtime club cruise
There's something for all Action Day fans whether you want to hit the track for a 15 minute session, enjoy a leisurely paced parade, polish and shine on a club display or just walk through the many trade stands and along the viewing banks for the drifting! And don't miss a special appearance from the Bristol Vintage Buses!
If we have at least 5 of us attending we'll get a club stand. Reply if you're interested.
Club passes are £15 and admit the driver and up to three passengers. Clubs also qualify for significantly reduced track time slots, with selected 15 minute sessions costing club members a mere £25. Castle Combe is the ideal place for those owners seeking to flex their automotive muscles, so expect plenty of track action throughout the day! 
CLUB BOOKING DEADLINE: Monday 11th June 2018*
Club stand booked, you can purchase club passes and reduced price track time using club booking code: GT86BRZSUMMER
1. VAD17 (organizer)
2. Harry Haddock (confirmed)