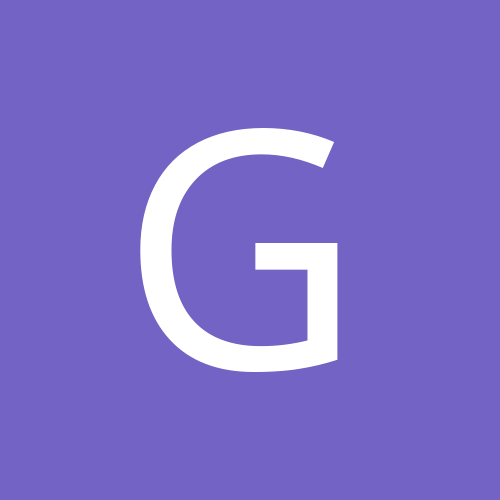 Content Count

57

Joined

Last visited
Recent Profile Visitors
The recent visitors block is disabled and is not being shown to other users.
DM replayed, sorry for delay. Greg

Hi Lisa, yes, the both are still here. The TLC - I meant that if you want it really perfect, you would need to paint the rings (top and bottom) to restore it to previous glory. silver paint is worn out on both of the rings. Besides the leather is a bit worn in the places where its joined together. I will try to get you better photos. Cheers.

Hi , As per title one red from uk dealer red gt86 (approx 70 000 miles) - 45 GBP posted one black from brz imported (jdm) (aprox 50 000 miles) - 45 GBP posted need some tlc. Location: Glasgow area pick up possible after arranging times and dates Best regards Greg.

I have 8 wheels in my garage ( 1 set from uk gt86, 1 set from JDM brz), but the only problem is I live in Glasgow, so not anywhere near you. The wheels are in very good condition, I will take some photos over the weekend. Was going to put them up in the "for sale " section anyway.

The exhaust been on the car for 5 months (spring last year). Due to heading in different direction with my car, I decided to sell it. It has maximum 300 miles driven on it (have another 2 cars for daily use), will get a good clean before sending it off (been sitting in my garage after I swapped it). Almost new condition. And probably half the weight of the standard one. Asking price is 450 + shipping costs (need to check with shipping companies for price due to size of it) Can be collected in Glasgow area. Any questions, please let me know. The Revel Medallion Touring-S exhaust system is constructed from full SUS304 stainless steel for corrosion resistance & durability, and 1.5mm wall thickness piping for increased strength and reduced resonation. The piping is also mandrel bent in order to retain the same piping diameter at the bends thus optimizing exhaust flow characteristics. The Medallion Touring-S exhaust system is fully hand TIG welded and utilizes laser cut flanges that are stronger for more durable connections. Pipe Diameter: 60mm Tip Diameter: 100mm FITMENT Toyota GT86 2013+ Subaru BRZ 2013+

got one , glasgow area, let me know if you still need it

Gregski replied to 78Pants's topic in Newbies

Hi there, If you decide to take a long run around Scotland, let me know. There are couple of 86s and BRZs around East Kilbrdie. Nice colour, had the same before BRZ came up. Greg.

If there is nobody taking the trd plastic trim, I am happy to buy that , needs to be shipped to Glasgow. Cheers.

Adrian@TORQEN

reacted to a post in a topic:

Torqen Experience

i have ordered a tanabe medalion cat back last year, and I have waited 3 months for delivery, but it wasn't torqen fault. the tanabe went to change their name and brand to revel usa and basically there was no eu /uk stock so it had to be imported from usa. cannot fault the supplier, every time I emailed them I had a response .

By any chance, do you know stock weight compared to koyo? Thanks in advance Greg.

I will add my experience. Since I'm Polish and been to my country few times with gt86 and then BRZ, I use one of those https://www.alenatura.pl/pl/tanczace-kropelki-act-natural-czyste-szyby.html , last for 6 weeks of Scottish fall weather, and I have used it for years. It's 40 PLN so around 10 GBP, and I have 3 cars and all of them benefit from the bottle (250ml will last you for a year or two depending on the usage). Not saying its better or worse than g-techniq but just adding some alternatives. Usage is pretty simple: wash the windscreen with hot water and washing up liquid, dry it with a towel. Then apply the chemical on windscreen, use a soft cloth to make an even coverage and after 2 minutes - polish it to clear. rain runs away at 35 mph.

Not sure if that was here before, but looks fun https://m.youtube.com/watch?v=2Bj9X9sHXDQ

I found replacements on ebay https://www.ebay.co.uk/itm/New-Genuine-BLUE-PRINT-Brake-Pad-Set-ADH24298-Top-Quality-3yrs-No-Quibble-Warran/402261418507?hash=item5da8a6220b:g:MgUAAOSwho1atwL5 They are from blueprint, don't know anything about them. Price seems ok, even just to try them and test them. Cannot find any brembo genuine ones. Also - you do not need to take the calipers and disks off to replace the pads, so it is quite easy job to replace them.

!!! Please check it and confirm if that is what you are looking for, I never had a chance compare them to my setup because of the virus: Front pads : P54039N Rear pads : P56048N Don't have the part numbers for the disks but you could go with measurements: Front disk 326mm x 30mm, 5x100 pcd rear disk 316mm x 20mm, 5x100 pcd AGAIN : doulbe check the pads numbers - and if that is what you are after - let me know so I could grab a set for mysefl. My brz had oem brake setup until last summer , when I converted the brakes to brembos from a salvaged blue edititon performance pack gt86. Hope that helps. Greg. Just to add: my plan for the winter was to take the pads out and compare them with the ones offered in local shops and suppliers.